We invite you to worship with us!  Pierce Chapel offers three worship opportunities each Sunday: 
8:30 AM In-Person | 11:00 AM In-Person | 11:00 AM Online
When you join us in person, we want you to come as you are!  Our worship services have a very casual feel, and we welcome you to dress casually as well.  Led by a choir and a skilled musician on piano, we worship through a variety of musical styles (traditional and new hymns, choruses, modern solos).
We are a church that strives to live out what our mission states: to develop mature disciples who know, love and serve Jesus Christ as Lord and Savior.   Truly knowing and loving Jesus moves us to service in His name and you will find that missions, within the community and around the world, are an integral part of our ministries, as well as children and youth activities. Many families find their home here but we are also a very inter-generational church and welcome everyone, in all stages of life! Come worship with us – You belong here!
Where do I park?
Ample parking is available in three parking lots. Guests are encouraged to park in the visitor section of the west lot (closest to Veterans Parkway) where greeters will welcome you on Sunday mornings. Parking is available on the east side (nearest Blackmon Road) which is closest to our nursery and has a covered drop-off area — a nice convenience during inclement weather. Handicapped parking spaces are available in the west visitor lot, in the east lot, and in front of the Chapel.
Where can I take my children?
Our nursery staff provide loving childcare for children age 3 and under. The nursery is located on the east side of the building (Blackmon Road side) just inside the covered drop-off area. Children older than 3 are invited to sit with their parents for the first part of the worship service, and they are invited to go to Children's Church (for 3K-Kindergarten) or Chapel Kids (for 1st-5th grades) about 10-15 minutes into the service. (On first Sundays of the month, 1st-5th graders are asked to remain in the Worship Center with their families so that they have the opportunity to receive Holy Communion with their families.) Check out more info on our Children's Ministry Page.
What classes are available on Sunday Mornings?
We have Sunday Connections Classes for ages 3K through senior adults, meeting from 9:45-10:45 a.m. Nursery is available for newborn-age 3, and children's classes are grouped as follows: 3K-K, 1st-2nd grades, 3rd-5th grades. Youth from 6th-12th grades meet in our Youth Barn. We have a variety of classes for adults and encourage you to check out several to see which one fits you best! Find out more info about Adult classes on our Sunday Connections page.
Is your facility wheelchair accessible?
Yes! We are wheelchair accessible at every entrance and throughout the building, and there is an automatic door for handicap accessibility on the east side (nearest Blackmon Road) under the covered drop-off area.
When do you serve communion?
We regularly serve Holy Communion on the first Sunday of each month, as well as during special times like Holy Week and Christmas Eve. As United Methodists, we have an "open table," meaning that all are welcome to receive communion, without regard to background, church affiliation, age, or depth of understanding. We believe the offer of Holy Communion to all represents the availability of God's grace to all.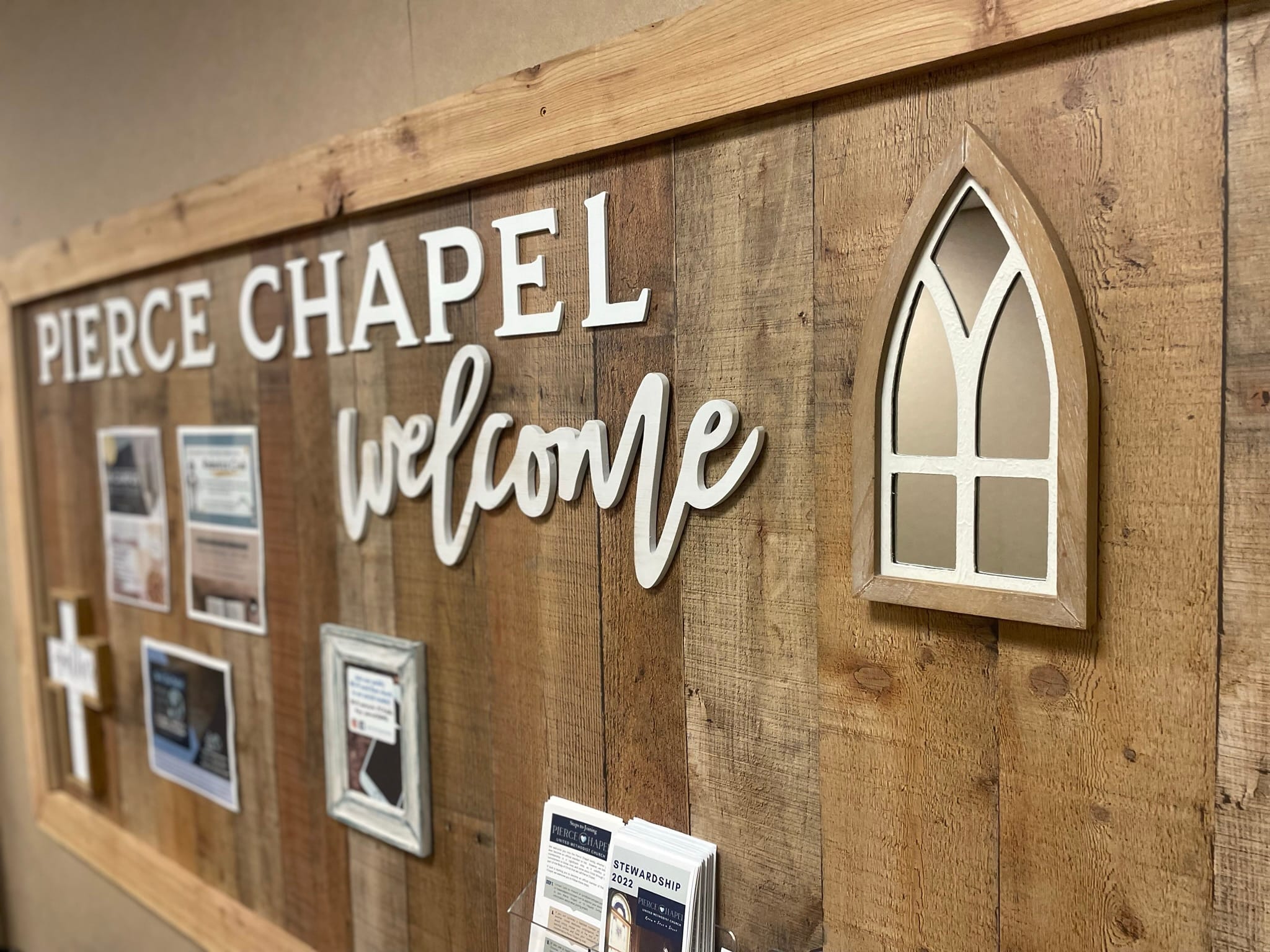 We would love to hear from you!
Fill out the contact form here and someone will contact you as soon as possible.